Introduction
Finance Department is Integral Part of Management and Administration of Foundation University Islamabad(FUI). The Finance Department provides Financial management, enterprise planning and stewardship in support of education, research and strategic goals of the University.
Vision
The Finance Department of FUI is committed to being an exemplary organization that enables FUI to excel in academics, technology, research, and entrepreneurship. The Department will strive to be a global business leader, recognized among the top University Finance Departments in Pakistan in delivering expertise in finance. The Finance Department will be an industry leader in innovation, institutional productivity and sustainability.
Mission
Our mission is to provide Foundation University Islamabad (FUI) partners and stakeholders with the tools and resources needed to be well informed leaders and effective decision-makers. We provide data, information, analysis, knowledge and methods for our leaders to anticipate and respond effectively to the challenges facing the University.
Core Values
Act as Stewards of the financial resources entrusted to the university in support of its vision to have a transformative impact on society through continual innovation in education, research, creativity, and entrepreneurship.
Serve and Support students, faculty, staff, and others who have a vested interest in the financial activity and health of the university. To accomplish this, we advise on strategic financial planning and decision making, improve transparency with financial data, and ensure compliance with applicable laws and regulations. We deliver effective and quality service to meet our customers' business and financial needs.
Finance Functions
The GM Finance, Deputy GM Finance and Finance Department leadership team oversee:
Budget and Financial Planning
Business Applications Development and Support
Controller's Function
Treasurer's Function
Tax Management Function
Financial Reporting Function
Accounting and Bookkeeping
Within these Functions lie critical business functions including, but not limited to payroll, financial reporting, accounts receivable and payable, sponsored projects accounting, provident fund accounting, expense reporting, and financial systems.
Roles/Responsibility
The Finance department's contribution positively affects organizational performance. The roles and responsibilities of the Finance Department include but are not limited to:
Budget and Financial Planning
Finance Department manages all operational and strategic tasks in the areas of financial planning, management and control of the FUI. Finance Department collaborate with all the other departments to prepare all Campuses Financial Budgets and Forecasts to develop an overall University Financial Plan.
Management of Taxes
The Finance Department is responsible for effective management of Taxation. Review of tax returns before filing with authorities. Ensure compliance with tax laws and regulations. Managing Tax risks by analyzing old tax assessments and cases. Arranging insurance coverage of all the assets of the FUI. Formulation and design of withholding tax reconciliations. Creating good Corporate relationships with Government relevant authority (FBR) and ensuring that implementation of tax matters are done within the framed policies.
Financial Reporting and Analysis
Financial reporting and analysis is the function that takes raw accounting entries and transforms them into meaningful, usable and comparable financial statements. The Finance department contributes to the FUI growth by measuring and reporting on regular basis, an accurate depiction of the FUI finances, including Revenues, Expenses, Profits, Capital, and Cash Flow, as formal records that provide in-depth insights into financial information that is vital to the success of all the Campuses. This will likely include a summary of all funding sources, expenditures and reserves available for future use. Preparation of Financial Statements in compliance with local laws & IFRS.
Assist Management in Making Key Strategic Decisions
The Finance Department provides the FUI Management with information necessary to make strategic decisions such as which projects to pursue, provide feedback for large capital purchases, decision on how to allocate funds etc., thus, making sure that money is being used in the best way.
Organogram
Our Team
Mr. Atif Ishfaq
Manager Finance FUSH
manager.finance@fui.edu.pk
Mr. Sohail Anjum
Mngr. Finance FUSST
sohailanjum@fui.edu.pk
Mr. Yasir Mahmood
Accounts Officer
accounts.officer@fui.edu.pk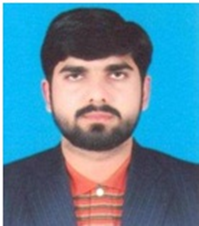 Mr. Muhammad Asif
Accounts Officer FURC
m.asif@fui.edu.pk