Introduction
The Office of the Registrar is committed primarily to the serve of faculty and students of the university by assisting in the interpretation and application of regulations, rules and guidelines. We primarily act as a facilitator and coordinator for students, faculty and staff as they pursue the academic and administrative goals of the university. The Office of the Registrar provides a conducive environment by maintaining the confidentiality, integrity and accuracy of academic and personal records of faculty at Foundation University Islamabad.
The Office of Registrar promotes simplicity and openness by encouraging continuous improvement and achieved objectives amicably. This office also fosters a spirit of team work and valuing open communication by constructive contributions.
Vision
Our vision is to create and develop sound relationship with all Campuses by strengthening and continuously improving the Academic Excellence of the university. This is achieved by providing quality services to students, faculty as well as academic & administrative departments.
Mission
The Office of Registrar is committed to support university mission through implementation of academic and faculty policies, procedures in an effective and judicious manner. This office provides ethical and high standard services to University community including Students, Staff and Alumni.
Organogram
Functions
To Lead the Initiatives as Determined by the Rector FUI

.

To Provide Secretariat support to the University and its Campuses.

To Ensure the Implementation of the academic rules and regulations of the University.

To Ensure the Academic Governance of the University through timely conduct of meetings of Statutory Bodies, namely, Board of Governors (BOG), Executive Committee (EC), Academic Council (AC), Boards of Faculties (BOF), Board of Studies (BOS), Board of Advanced Studies and Research (BASAR), Selection Boards and Finance and Planning Committee (FPC).

To Ensure the smooth Implementation of the Decisions Taken and Maintain proper a record of all Proceedings.

To Liaise and Correspond with the Regulatory and Accreditation bodies

To Deal all the Legal Matters of the University with Assistance of Fauji Foundation Head Office.

To Collaborate with the Heads of all the Academic and Non-Academic Departments of the University and Facilitate the Services Extended to the Students, Faculty and other Staff.

To Plan, Guide and Lead the Ceremonial Functions like Convocations, etc.
Mr. Ali Muhammad
Office Superintendent-I
111-384-111 Ext. 111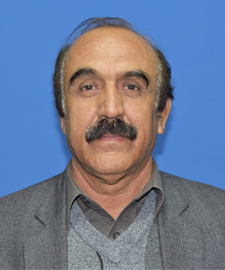 Mr. Madad Khan
Office Superintendent-II
111-384-111 Ext. 112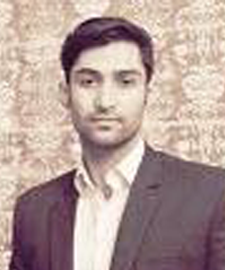 Mr. Syed Shafqat Ali Naqvi
Office Assistant
111-384-111 Ext. 111
Mr. Aqib Raza Javed
Office Assistant
aqib.raza@fui.edu.pk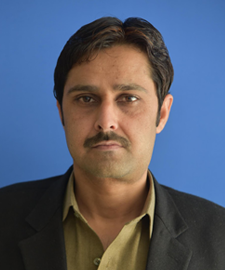 Mr. Irfan Shahzad
Clerk
111-384-111 Ext. 109