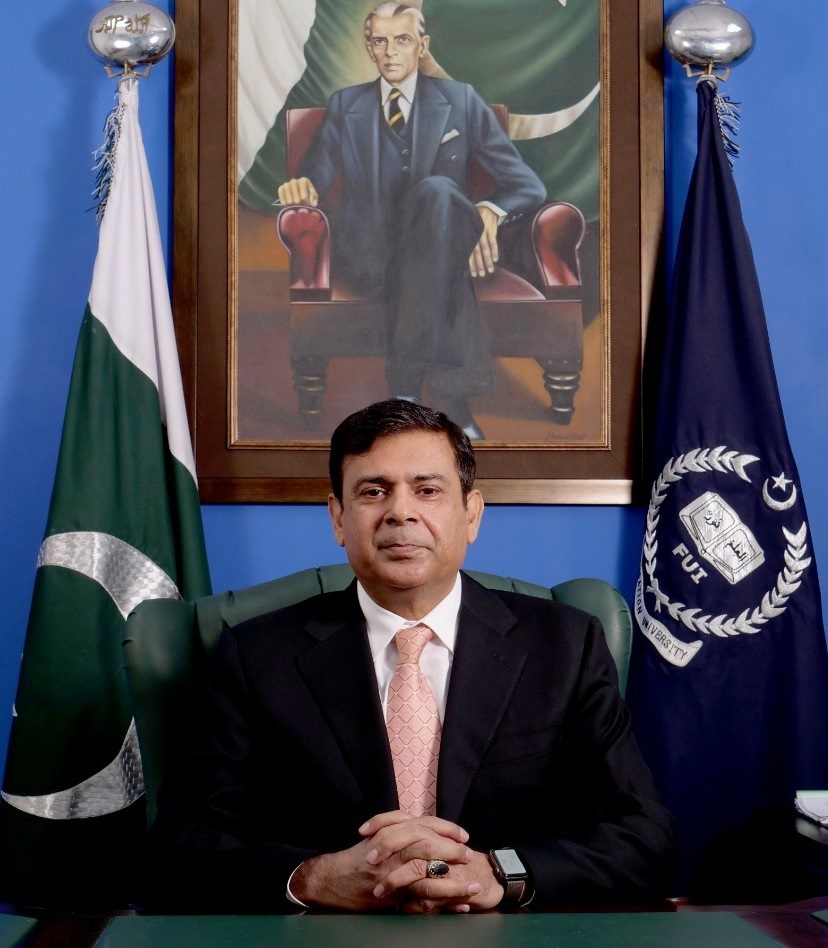 It is indeed a great honour to assume responsibility as Rector FUI. FUI is not only the flag bearer of progressive education since two decades but has also established its credentials in the comity of Pakistan's Higher Education Institutions (HEIs). It has done so through its commitment to academic excellence and market-driven programmes. FUI is a quality conscious university and is continuously ensuring academic excellence through meeting the international standards of higher learning and following best practices of renowned universities.
Foundation University Islamabad is an affiliated project of Fauji Foundation (FF). Since its inception in October 2002, FUI has developed into one of the eminent universities of Pakistan, offering degrees not only in the field of healthcare but also in other disciplines, ranging from engineering and computer sciences to management and social sciences. Equipped with three modern campuses, more than 6000 students are enjoying a well-developed infrastructure, wherein they benefit from reputed academic staff and state of the art educational facilities compatible with international standards. Apart from its primary focus on academics, FUI also strives to inculcate moral values, analytical thinking, sense of responsibility, creativity, problem solving skills and national spirit in its students. The institute devotes itself to create an intellectual environment and takes pride in its research and development, industry-academia linkages and business incubation. Our growing international reputation is evident from the prestigious exchange agreements signed with some of the prominent institutions around the globe; the notable are the University of Bedfordshire (UoB), UK, Beijing University of Technology (BUT), China and Hasselt University (UHASSELT), Belgium.
FUI's immeasurable educational, research and social contributions are a tribute to the admirable achievements of my predecessors. My sincere compliments to the people who have invested their time and intellect towards building the institution's reputation that aims to serve the nation and humanity. As we feel pride for their achievements, it is the responsibility of the present and future generations of FUI to uphold this reputation and add more laurels to it.

Rector, Foundation University Islamabad