Introduction
Assessment / Evaluation of students and teachers is an integral part of learning process at all the degree awarding institutions and this task is executed by Examination Branch of the Universities.
The Examination Branch of FUI collaborates with Faculty, Constituent Units and Campuses of the University ensuring smooth conduct of university examinations, processing/declaration of results, issuance of result cards, transcripts and degrees. The main Examination Branch operates at FUI Secretariat is generally responsible for the conduct of examinations of all University academic programs of Campuses, while the activities related to the conduct of examination of MBBS, BDS, DPT & Nursing Programs are exclusively executed from the main FUI Examination Branch. All transcripts and degrees are issued from the main Examination Branch. The sub branch of examination based at Rawalpindi Campus is responsible for the conduct of exams of all undergraduate & Postgraduate Programs offered by the University at Rawalpindi Campus (FURC). This sub branch of examination also temporarily shares the responsibility of conduct of examinations held at Sialkot Campus.
Vision
The vision of Examination Branch is to enable a progressive, fair and responsive examination service for the students and faculty of FUI.
Mission
To provide a high-quality, fair and inclusive state examination service to the students and University.
To develop the examinations service in line with curricular reforms and in pursuit of service quality improvements.
To ensure maximum use of technology, to deliver better services and meet current and future challenges.
To ensure qualitative and quantative assessment of the students.
To ensure students Assessment process in line with the guidelines of HEC/Accreditation bodies and approved SOPs of the University.
To manage and maintain the credibility of examination system.
Organogram
Functions/Objectives
The Controller of Examinations ensures to undertake all measures / activities which help to:-
Improve the quality of examination and evaluation so as to ensure the credibility of the examination system for the betterment of the student.
Ensure the proper utilization of logistics given by the University.
Maintain the database of the students for all time references.
Improve the learning and assessing process of the students.
Coordinate with internal and external paper setters.
Arrange for moderation of papers.
Ensure secrecy and credibility of examinations.
Ensure timely declaration of results.
Ensure timely issuance of Grade Cards and Final Transcripts to FUI students.
Prepare and issue degrees for the graduates.
Make arrangements for the conduct of Annual Award Day & University Convocations.
Maintain liaison with HEC and accreditation bodies for regular upgradation of examination rules and regulations.
Arrange evaluation of PhD dissertations by foreign and inland experts.
Arrange for public defense of PhD research scholars.
Assist university senior officials to develop examination strategies and establish systems, procedures and measurable performance indicators.
Ensure safe custody of University Seal.
Create facilities for effective discharge of assigned responsibilities and implementation of procedures and rules pertaining to various examinations of FUI Campuses.
Attestation/verification of FUI degrees & certificates.
Our Team
FUI Secretariat Main Exam Branch
Ms. Zarina Nasir
Office Assistant (FUI)
111 384 111 Ext 118
Mr. Waqas Ahmed Sial
Data Entry Operator (FUI)
111 384 111 Ext 118
Mr. Syed Shahryar Yousaf
Data Entry Operator (FUI)
111 384 111 Ext 118
Mr. Aamir Ali Alvi
Data Entry Operator (FUI)
111 384 111 Ext 118
Mr. Ikram Ullah Clerk (FUI)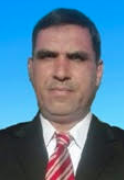 Mr. Muhammad Rasheed
Office Superintendent
051-5188437 Ext: 271

Mr. Muhammad Akram
Office Assistant
051-5188437 Ext: 271

Mr. Zeeshan Khan
Office Assistant
051-5188437 Ext: 271